There is no doubt that a recession has a major impact on the business world and also on the consumers it relies on. One thing all business owners should remember though is that marketing in a recession is still very important. This is because it enables you to retain brand visibility through tougher times and lets consumers know you remain open for business. It also means you can showcase your latest offers to people who are looking for the best deals.
In addition, marketing through a recession can help your company get an edge over competitors who might not be doing it and increase your market share. This can in turn help you emerge from this period in a stronger position than before and perfectly positioned to take advantage of a post-recession upturn.
It is key to choose the right marketing techniques to focus on and SEO is certainly one to consider. Major search engines like Google are the first place most of us head when looking for goods or services. People may also have more spare time in a recession and are likely to head online to fill it. As SEO is part of digital marketing, it therefore makes sense for companies across all sectors to concentrate on it during a period like this..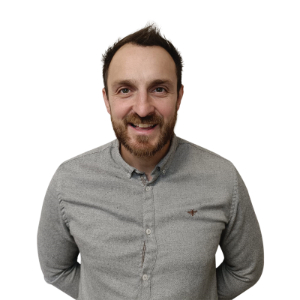 What is SEO?
SEO stands for Search Engine Optimisation and refers to the process of improving how highly a website ranks in search engine results.
This broadly splits down into two categories – on-page SEO and off-page SEO. On-page SEO refers to anything you do on your website to improve your ranking in search engine results (such as ensuring your page load speeds are fast).
Off-page SEO refers to anything you do away from your website to improve where it ranks in search engine results. This could be anything from employing a robust backlink-building strategy to social media marketing
Why is SEO important for business?
The truth is that SEO comes with a host of benefits which companies across all industries can harness to drive future growth. This is true in general but can be especially useful for marketing in a recession.
The major bonus is that it can help you reach more people and drive more traffic to your website. This is all down to the positive impact of being ranked higher in search engine results. Most consumers still only look at the first page of results which search engines return after they type in a query.
Therefore, if you can rank as high up as possible in these results you stand a much better chance of reaching people who are looking for your services/goods. This can, in turn, not only bring more people to your website but also improve the number of leads you generate and how many sales you make.
Why else is SEO an important online marketing strategy?
As noted previously, most people now head to a major search engine like Google when looking for products or services. SEO enables you to not only reach more of them but also connect with them where they spend most of their time.
As a result, focusing on SEO means you are diverting marketing resources into an area you know customers value and spend time on. This in turn can see this search engine optimisation deliver a superb ROI figure – which is worth keeping an eye on during a recession.
SEO is also crucial for modern organisations because it helps improve the quality of your website's traffic. In short, it can greatly improve the amount of organic traffic that comes your way from natural searches made online. This is important for any company because organic search traffic not only usually leads to greater conversion figures but also delivers better authority to your site.
When you also add in the improvements to your website's user experience focusing on SEO will naturally bring, you can see why businesses love it so much. SEO is also relatively low-cost to put into practice and this is especially useful for marketing in a recession.
What tools can help with SEO for business?
One of the neatest things about search engine optimisation is how easily quantifiable it is. This means it is simple to track how your site performs in terms of SEO and also track what effect any changes you make have. Even better, there are some easy-to-use online tools around now which can help.
Page Speed Insights is one of the best and enables you to see how quickly pages on your website load. This is a very important part of SEO because consumers now demand responsive sites with fast-loading pages. If your website does not deliver this, they are likely to go elsewhere.
Ahrefs is another great tool to think about using and offers a comprehensive SEO solution. Used by marketers from the planet's top brands, it contains tools which help to analyse your site's performance, find relevant keywords and even see how competing websites are doing for SEO.
SEO is an art, not a science
Although there are some very good tools to help with SEO, it is a very deep subject and one that requires detailed knowledge of how search engine algorithms work to succeed. In addition, it can be something that busy entrepreneurs simply don't have time for, or which companies don't have the budget to employ permanent staff to focus on, especially in a recession.
It is therefore a better idea to outsource your search engine optimisation needs to a digital marketing agency for the best results. Here at Web Adept, our experienced team know just what it takes to improve the amount of organic traffic your site gets and boost your ranking in the major search engines. Our value-for-money SEO services are also perfect for marketing in a recession. Get in touch today at hello@webadeptuk.com for more details.
If you need help regarding SEO for your business then you can contact Mark Oakman, a Digital Marketing Expert by clicking here.
Business Butler is an on-demand talent platform that connects users with a panel of vetted business experts who specialise in a range of business disciplines. To find your ideal expert please click here.