In today's blog I will be discussing the advantages of using animation for small businesses. These days if a business doesn't have suave marketing and silky branding then the chances are they probably won't get too far. The use and need for animation within businesses is becoming more and more popular and is understandable when you consider the benefits.
Powerful and engaging
The great thing about using animated videos is that they yield the power of being more engaging, persuasive, and enjoyable than other forms of advertising. Furthermore, animation allows you to tell any story you want and they also have the added advantage of being non-linear meaning they can go in any direction needed. Also, animated videos are very good for pushing the narrative of your story further, more so than if you were working on a live-action video.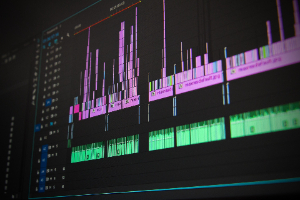 Appeals to a wider audience
If your company or business is looking to grow the attractiveness of its online presence then video animation is the right move for you. It has been proven multiple times that animation is one of the best tools for businesses to gain a wider audience appeal. The internet is a weird and wonderful place and at the top of the mound that we call online advertising sits video content. Being able to show off your business through a quick and easy animation that is fun and enjoyable to engage with, will help rocket you to the success you think about when scouring the world-wide-web, why not invest in animation?
Attention grabbing
Here are a few more reasons why all businesses should step up their game by using animation to help amplify their storytelling. Number one is that animated videos can grab people's attention very quickly. If you have a solid look and brand, brains and a good sense of what your target market is looking for, then animation could be the tool for you.
Easy to understand
Reason number two is that animated videos are easy to understand. Most videos explaining something tend to be rather easy to get the gist of, and the same goes for business videos. Promoting your company, offers and deals, or any message you want to get across, animation will end up being your trusted friend throughout this.
Clear, concise communication
Reason number three is that animation for business can allow you to communicate really quickly with your customers. Quick and to the point storytelling with a slick animation can allow your business to deliver your message immediately. Having the option to highlight products/services or news through a unique style that clients will enjoy will help elevate your company.
Tell your story
Utilising animated videos to promote their business is now becoming standard for many owners and entrepreneurs. Using this form of advertisement will embellish your company to your customers and will also allow you to gain more traction. This is due to video advertisements being so well received by people. Furthermore, why wouldn't you use videos? You can tell your company's story, show off what you do, and highlight to your customers why they should invest time and money into your product or service. There are many positive reasons why a company should utilise animated videos.
I know what you're thinking… "I don't know the first thing about animated videos or how to promote my business using them." Well, lucky for you Business Butler has plenty of friendly experts who can help, and wow! It's your lucky day. There are animation experts available who can give bespoke help and advice surrounding this! So if you want your business to shine brighter than the rest you can speak with one of our animation experts by clicking
Business Butler is an on-demand talent platform that connects users with a panel of vetted business experts who specialise in a range of disciplines including marketing, law, finance and human resources. To find your ideal expert please click here.