With the world of business gradually returning to normal as lockdown restrictions are eased, the much anticipated mass migration back to work hasn't materialised as expected. Tens of thousands of employees are happy working from home (WFH) and are reluctant to return to the office – and who can blame them? Remote working means you no longer face the dreaded commute to work, there is greater flexibility, you get more time to spend with your family and you don't even have to don your business attire.
The work location tool
However, just as workers are getting used to WFH there has been news filtering through from across the pond that may shock many back into returning to the office. Tech giant Google is reportedly considering cutting the wages of employees in the USA who have chosen to work from home on a permanent basis.
Google approved 85% of home working requests, amounting to 10,000 remote workers out of a total workforce of 135,000, which proves that the tech corporation has no qualms with workers deciding not to return to their office but those employees may have to accept a reduction in pay. The justification for this is that the reduction will reflect the amount of money those remote workers will save by not having to commute to work, which is calculated using Google's work location tool.
The cuts vary depending on where you live
For example, staff employed by the Google office in New York who live in the city will not face any reduction in pay for homeworking. However, those WFH outside the city who used to commute to work in the Big Apple will face cuts ranging from 5% to 15% depending on the distance. The same applies to other areas and cities where Google is based, such as Seattle and San Francisco. Basically, Google will not reduce workers' salaries who work remotely in the same city where their office is based.
The work location tool is also aimed at remote workers who relocate further away from their office after agreeing to homeworking. Rental accommodation in cities is expensive, as are all the other added costs, so if an employee can move to the suburbs where the cost of living is cheaper and housing more affordable then it makes sense to do so - after all, they don't have to go to the office anymore. The problem now is that Google employees who do this will see their salaries reduced.
The larger tech companies are eager to get their workers back in the office and this is understandable when you consider the scale of investment in corporate real estate. Google is not the first tech giant to start reviewing its pay structure; Facebook, Twitter and Microsoft have all offered less pay to employees living in locations where the cost of living is lower. Facebook employees will also have to tell their boss if they move to a different location or face severe consequences if they fail to do so.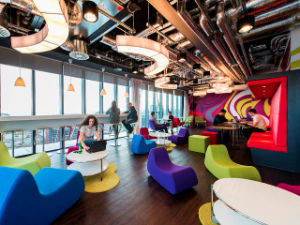 Smaller businesses are not following suit
It's refreshing to hear that not all companies are carrying out such radical measures. Smaller firms including Zillow and Reddit have confirmed they will continue to pay their staff the same rates regardless of where they are based because they believe it improves diversity.
There are concerns that by implementing such cuts it implies that workers who are based remotely are worth less to a company than their office based colleagues, which is divisive, demoralising and demotivating for staff.
Although Google has stated that there are no plans to enforce the salary cuts in the UK, workers here cannot help but be concerned about what the future holds.
A position working for one of the world's biggest tech company has always been a goal for thousands but I wonder happens when you Google, what is the least favourite tech firm to work for?
To find out where you stand with regards to your contract of employment you can speak with one of our HR Experts by clicking here. 
Business Butler is an on-demand talent platform that connects users with a panel of vetted business experts who specialise in a range of disciplines including marketing, law, finance and human resources. To find your ideal expert please click here.