Running a business can be difficult at the best of times. There are so may challenges to overcome, not enough hours in the day and for many you are left to do it all by yourself. Thankfully with Business Butler help is at hand, you are not alone and here are ten reasons why you should join Business Butler.
You can join for FREE
As surprising as this may sound, especially during times when prices seem to be increasing everywhere, you can start to enjoy Business Butler benefits for absolutely nothing. You can become an Associate member and gain access to a range of exclusive resources. Use your dashboard to enjoy networking, register for events, sign up for training and take advantage of business tools for zilch. All of this is worth an incredible £1,200 per year. You also earn credits for engaging with the Business Butler community.
Joining is simple and you can get involved straight away. You won't be asked for card details, there is no contract to sign and no fixed membership term – you can stay for as long as you want or leave when it suits you. To start enjoying the benefits of being a Business Butler member simply click here.
Networking
When businesses come together, talk, share experiences and swap expertise, great things happen. That's why Business Butler provides access to around 80 events each month for members to take advantage of. It is a great feeling to be part of a thriving community of business professionals working together to achieve business success.
A choice of membership options
As well as the free Associate member tier, Business Butler offer their Affiliate membership for just £25 per month, which provides a range of additional benefits for members including a Zoom business package and free credit searches.
For those who want to make the most of all the benefits Business Butler provides then the Expert membership tier is the ultimate package for a monthly fee of £50. This includes the creation of a digital profile for inclusion on a unique matching engine. This provides a professional overview of your business and enables interested users to find you quickly and easily – more about this later.
Some of the other benefits Expert members enjoy include social media promotion, search engine optimisation and web traffic generation, all taken care of by Business Butler's inhouse team of digital marketing experts. At Business Butler there is a membership option to suit everyone. To find out more just click here.
Business Tools
Depending on what membership option you choose there is an array of business tools to give you a competitive edge. We've touched on a few of them earlier but let's delve a little deeper. The Zoom business package includes video conferencing software with a branded URL, virtual waiting room, the ability to host up to 500 participants and unlimited cloud storage.
A bespoke telecoms package provides a direct dial number, free calls, call handling and recording features. All of this enables experts to deliver an unforgettable, professional first impression and most importantly, allow you to compete against larger, more established competitors. Members can also purchase additional tools including appointment scheduling software and a Zoom webinar licence.
The dashboard
Members can access their dashboard as and when they want to. Business Butler gives members the freedom to change their own profile, add special offers, or take advantage of fellow members exclusive offers. They can also book events here and participate in engagement sessions. You are not pressurised into participating in events or harassed into purchasing additional services or products.
Community support
When you join Business Butler you become part of a much wider community. Hundreds of like-minded business professionals you can connect and work with. They can help you with any challenges you face and advise you on business related issues. At Business Butler you are definitely not alone.
Trust
All experts undergo a stringent 50-point vetting procedure before they are accepted on to the Business Butler platform. This includes credit checks, verification of qualifications, testimonials, trading history and much more. Trust is important in any business relationship and this meticulous approach gives customers on the Business Butler website added peace of mind that they are dealing with fully vetted and trusted business professionals.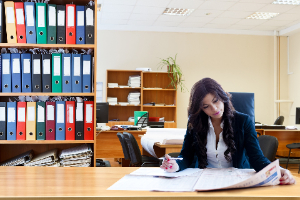 The platform
The expert matching engine is the only one of its kind in the UK and enables users to set their search criteria based on a range of options such as drivetime distance from the expert, service required and advice route, before matching them with suitable experts on the platform. This tailored approach means higher conversion rates for experts.
Prospective customers
The Business Butler website attracts 8,000 visitors per month and because experts have their own LinkedIn and website links on their digital profile page, traffic is driven directly to the experts own digital marketing channels. There is also a calendar showing live availability which allows prospects to book directly with the expert of their choice.
Established business
Another reassuring fact is that Business Butler started operating four years ago and has been helping businesses everyday since. Business Butler has built an enviable reputation for helping business owners across south Wales and the west of England. And with more members joining nationwide, Business Butler is rapidly expanding to cover other regions in the UK.
Business Butler is an on-demand talent platform that connects users with a panel of vetted business experts who specialise in a range of business disciplines. To find your ideal expert please click here.